FREE MAKE IT YOURS MEDIA BACKDROP PROMOTION: The NCAA is covering the cost to purchase (1) Make It Yours Media Backdrop during the 2015-2016 allowance year. The backdrops that are available at no expense to you are under the "Make It Yours Backdrop Promo" tab located next to the "New Order" tab on the top tool bar. Don't forget to order yours today! If needed, you may also order the necessary hardware to display the backdrop at this time. Cost associated with hardware orders will be subtracted from your school's $1,000 purchasing credit distributed on September 8th. The Make It Yours backdrop is free and does not count toward your $1,000 purchasing credit.
NOTICE: The $1,000 NCAA purchasing credits for the 2015-2016 year will begin September 2015. You can still order product from this site however the school will be responsible for the balance due at the time of check out. If you wish to hold off until your $1000 allowance is available, please refrain from placing your order until September.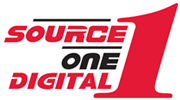 1-800-898-3022
---
To log in to the site for the first time, enter your institution's Athletic Director or Conference Commissioner's email address.

Then create a new, unique password of your choosing and enter it. This becomes your password, so write it down and keep it in a safe place!

By registering, we reserve the right to occasionally send emails or correspondence with news and updates or notifications about products and services offered by Source One Digital. Emails will ONLY be used for these messages and not sold or redistributed to 3rd parties in any way.